Choosing a middle school or upper elementary classroom decor or theme can be challenging. One challenge is the time that it can take to decorate a classroom. Another challenge is finding that perfect theme or classroom decor that is not just like everyone else down the hall.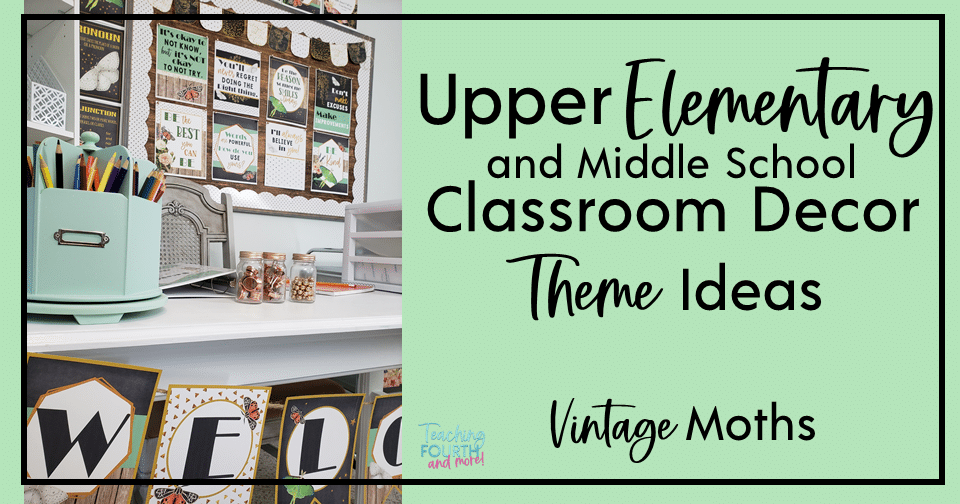 If you are like me, you may want to have classroom decor that coordinates and creates a welcoming atmosphere for your students. One of my favorite classroom decor setups for my own classroom was a farmhouse theme, but what if you are looking for a unique idea for your classroom decor that is also simple and easy to use?
Vintage Moths Classroom Decor Theme
That is where the Vintage Moths Classroom Decor Collection comes in! This beautiful classroom decor bundle is unlike any other bundle that you will find. This unique set is sure to create a warm and welcoming space while setting your classroom apart.
It is the perfect upper elementary classroom decor or middle school decor if you teach reading or ELA classes! The items that are included in this set are not only beautiful but most importantly, are functional and useful in your reading/ELA classes. Make your classroom decorating a breeze with this set.
Vintage moths, dark barn wood, gold stars, are all set against a nighttime backdrop to create this unique and attractive classroom decor collection. Accents of soft vintage green and sparkly gold add interest to the pieces in this set.
I believe that classroom decor should be functional and useful. I admit, I also like it to be pretty. Why not make it coordinate if you can? This classroom decor bundle contains posters and bulletin boards that are perfect for a middle school or upper elementary reading/ELA classroom.
What You Will Find in this Beautiful Decor Collection
Motivational Posters
Motivational posters are a great way to encourage and motivate your students. 20 behavior motivational posters along with 8 reading motivational posters are included in this gorgeous packet. Motivational posters are a great tool to use in your classroom to motivate your students to do and be their best.
Grammar Posters
If you teach language arts/ELA then this set of posters is a must. 70 grammar posters are included in this huge set. Create a bulletin board that you leave up all year long, use the posters with your mini-lessons, or use the posters on a learning targets board. There are many possibilities with these useful posters.
Figurative Language Posters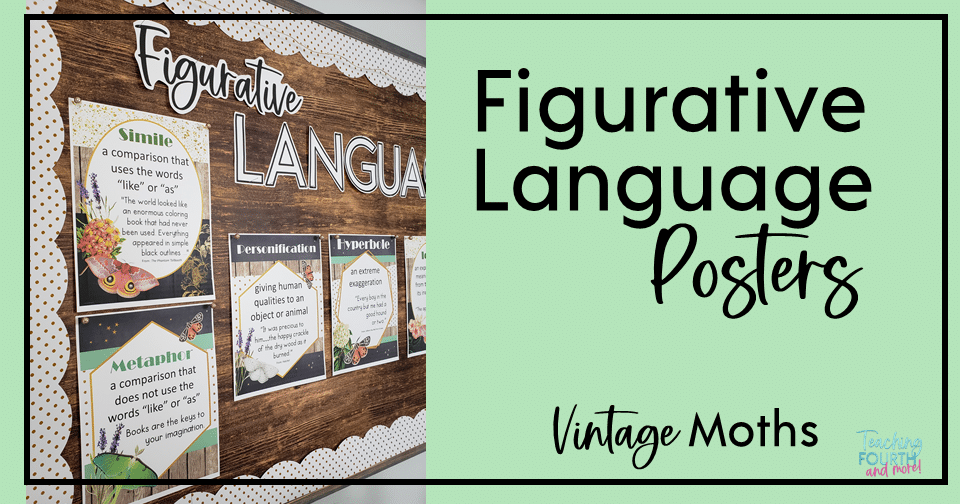 Learning Targets Bulletin Board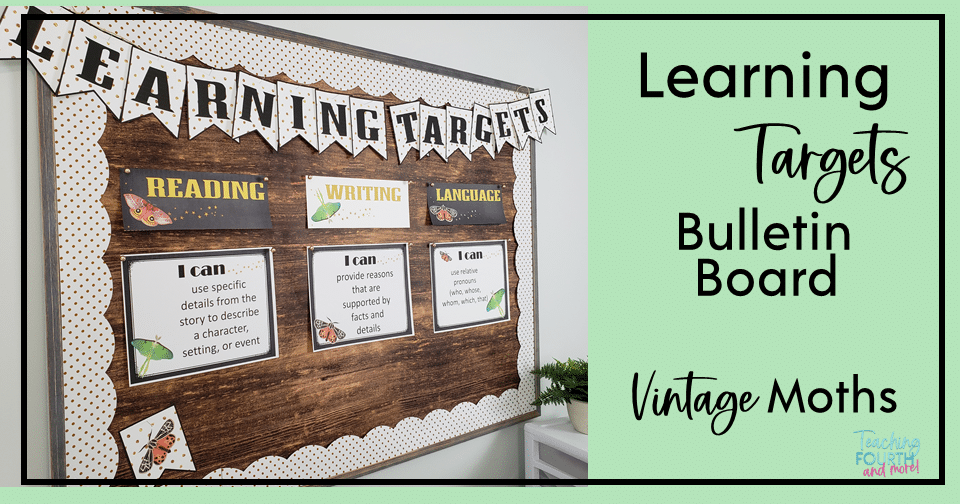 Ensure that your students know what they are learning with this useful learning targets bulletin board. Editable pieces are included. Your administration will appreciate your objectives being posted front and center in your classroom. Easily create a bulletin board display, or attach posters and headers to a whiteboard to simply write your "I can" statements.
Alphabet Banner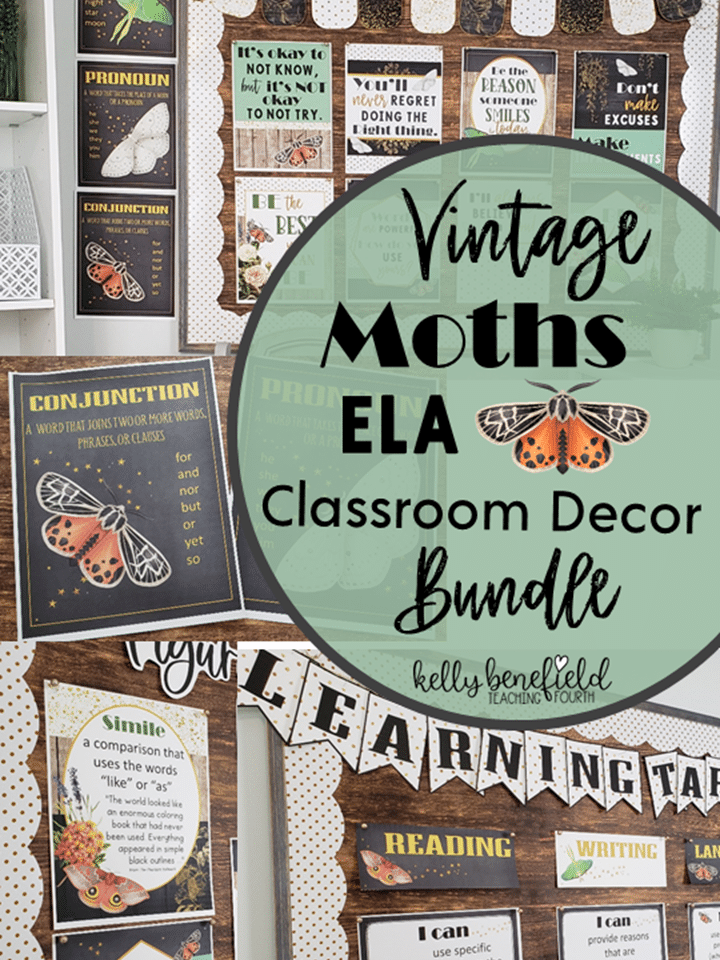 With this classroom decor theme, you are sure to
Create a warm and welcoming classroom.
Easily decorate your classroom.
Inspire your students.
Create useful and meaningful classroom bulletin boards and decor.
Have materials at hand that will be useful all year long.
Enjoy decorating and have a blessed day!
Kelly