I never post rules in my classroom? I know. I know! This sounds completely crazy! Posting rules is a must in every classroom, or is it? In my early years of teaching, I always posted my 5 rules. They were large and visible on a prominent wall in the classroom. I went over them the first day of school and expected everyone to follow them. Sometimes students did, and sometimes they didn't. When they didn't, there were consequences. I guess my concern was, did I want my students to simply follow the rules, or did I want my students to gain character traits that they could carry with them throughout their lives?
About five years ago I removed the classroom rules from my wall, and instead placed motivational posters on a bulletin board. These posters contained sayings that reflected character traits and behavior that I hoped to help encourage and instill in my students. We spent time during the first day of school discussing the meaning and importance of each poster. Throughout the year, we read and referred to these posters often. Although my students weren't perfect and they made mistakes, I must say that motivational posters had a tremendous impact on my classroom. I found that for my students, having motivational posters worked beautifully, and I saw positive effects from using them. Most importantly, I witnessed my students learning to be a respectful, caring community. Because of this, I have continued to use motivational posters each year.
Motivational posters are truly a positive way to encourage your students to be their best each and every day. We all need reminders from time to time, and motivational posters are a great way to encourage positive behavior in your classroom. They encourage students to work hard, respect one another, and be the best that they can be.
Over the past few years, I have used several different sets of motivational posters in my classroom, and I have created several different sets for my TpT store.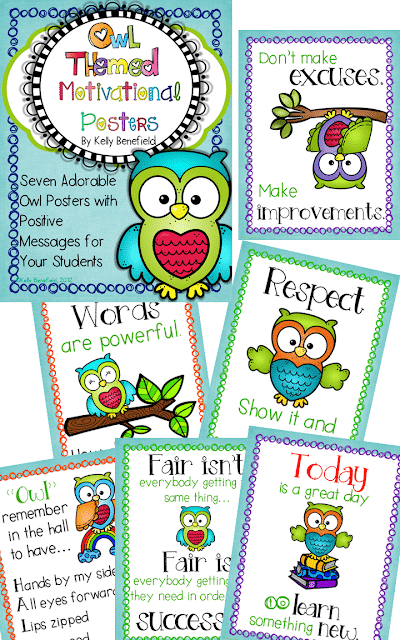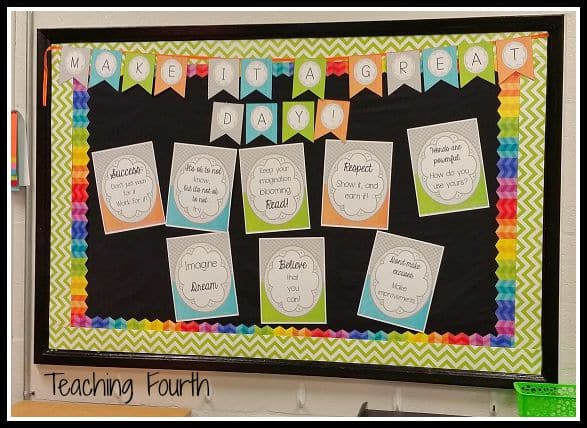 Motivation Posters are a great way to encourage positive behavior in your classroom.

This may be my favorite set yet! I have these posters on my bulletin board next to my classroom door. My students and I refer to it often.
Have a blessed day!