If you teach reading, then you are already well aware that teaching reading comprehension is very complex. Teaching reading comprehension is much like putting together a jigsaw puzzle. Each piece represents strategies and skills that are important to the entire picture. In upper elementary, part of those important pieces include reading comprehension strategies. Read on to find out more about reading comprehension strategies for your upper elementary classroom.
When we provide our students with these reading comprehension strategies tools, we are empowering them to become active participants in their reading experience. By equipping them with these comprehension tools, teachers are laying the foundation for students to become active readers who comprehend, analyze, and interact with the text.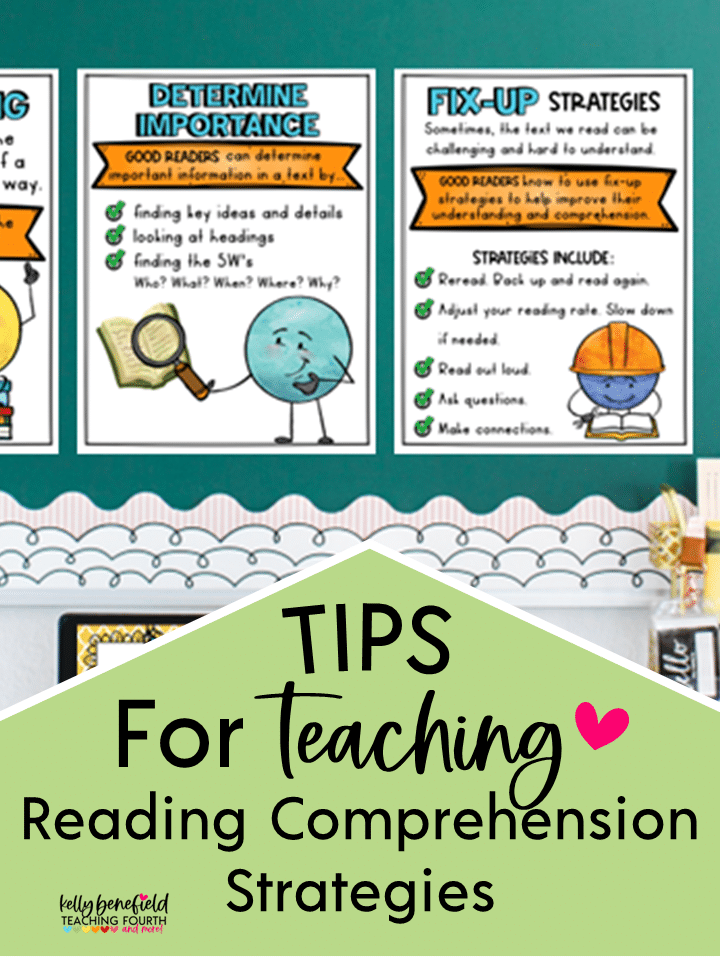 6 Reading Comprehension Strategies
There are 7 reading comprehension strategies for fourth grade that I feel are important to teach and model for our students.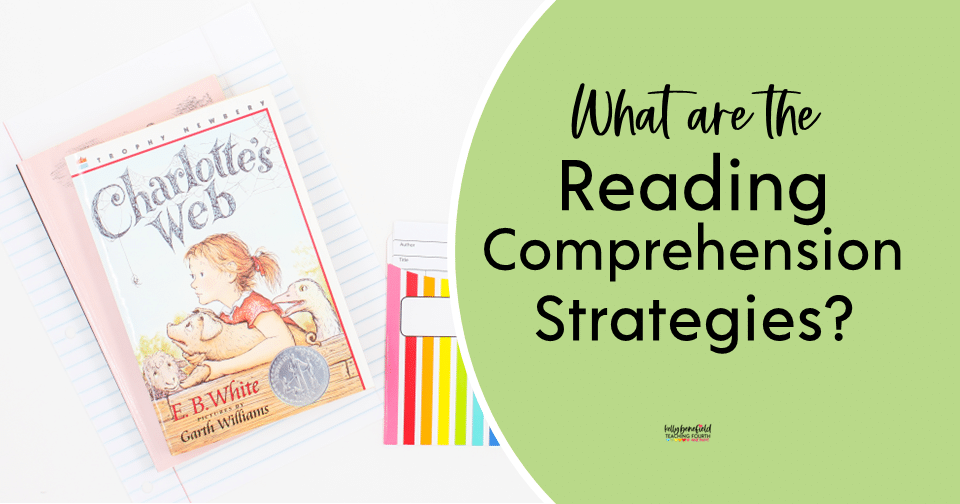 Background Knowledge
Before students dive into the text, we can encourage them to tap into their prior knowledge. When students activate their background knowledge, they establish connections between what they know and what they are about to learn. This strategy provides a scaffold for comprehension, helping students make sense of the new information in the context of what they already understand.
Make Inferences
For many fourth grade and upper elementary students, making inferences can be a difficult strategy to grasp. It can require a lot of modeling and revisiting throughout the year. Making inferences, or reading between the lines, involves drawing conclusions based on the information given. It requires students to think critically, considering not just what is stated in the text, but also what can be implied from the information given.
Visualizing
This is one of my favorite strategies to teach. To be honest, when I was first introduced to teaching visualizing, I thought my students did not need this lesson and could already create images in their minds as they read. While some students had no trouble with this strategy, it soon became very apparent that some students struggled with visualizing as they read. Visualizing is a powerful strategy that can allow students to picture scenes, characters, and events. Visualizing can help students remember and comprehend what they have read.
Asking Questions
For mature readers, this strategy comes naturally. When we encourage our upper elementary students to ask questions as they read, it prompts deeper engagement with the text and critical thinking. When our students learn to ask questions as they read, they gain a sense of exploration which not only enhances comprehension but creates a sense of excitement and interaction with the text.
Summarizing
I'll be honest, summarizing is another strategy that can be difficult for our students to grasp, but it is a skill that is beneficial beyond the classroom: provides effective communication skills and critical thinking, is helpful with time management, important for study skills, and more.
Monitor Comprehension
Students become active readers when they become aware of their own understanding and utilize fix-up strategies such as slowing down, re-reading, and using context clues.
Tips for Teaching Reading Comprehension Strategies
Model the Strategies
Use think-alouds to demonstrate how you connect, visualize, monitor your comprehension, and more. Through modeling, students are able to gain insight into a reader's thinking. They can then use these same strategies in their own reading.
Use Picture Books
This one goes along with the tip above. When you model, choose great picture books that will capture your students's interest as well as provide opportunities for you to demonstrate the reading strategy. Don't forget that there are so many great picture books that are perfect for your upper elementary students.
Set Goals and Celebrate Progress
Remember that many of these comprehension strategies will not be taught and mastered in only one lesson. So break down the journey of comprehension strategies into achievable goals. Celebrate small victories and let students see their progress.
Encourage Questioning
Cultivate a classroom culture of questioning by encouraging students to ask questions about the text. Whether it is asking questions about a character's motives or asking questions about events in history, fostering questioning skills enhances critical thinking and comprehension.
Use Visual Aids
Use anchor charts or posters to support reading comprehension strategies. Whether it is posters, anchor charts, or graphic organizers, visual tools can help students remember to use these comprehension strategies as they are reading, which in turn, will help them better remember and comprehend the text.
Reading Comprehension Strategies Posters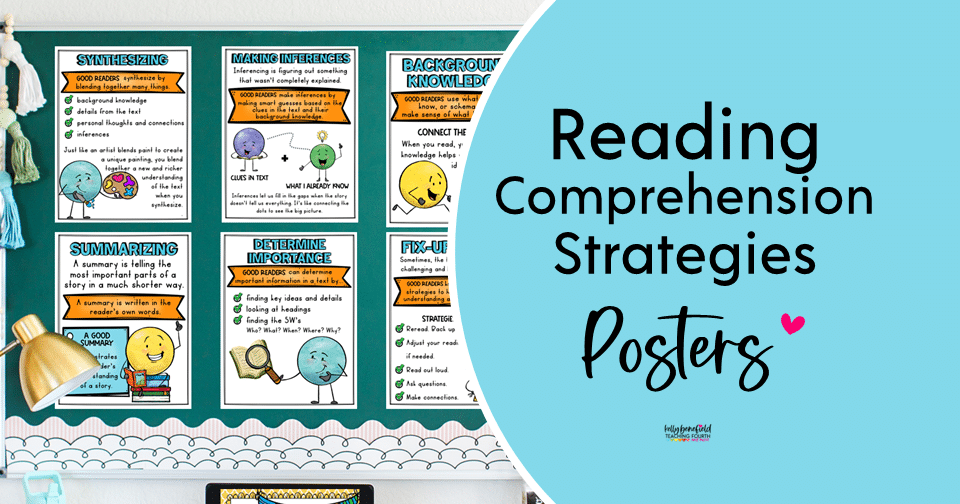 Are you looking for visual aids for reading comprehension strategies? This set of reading comprehension strategies posters will be a great addition to your reading classroom. Help your students remember to use these important comprehension strategies with their own reading every day with these colorful and fun posters. 18 reading strategies posters are included in 6 different styles: printable color, printable black and white, Google Slides color, Google Slides fill-in-the-blank, journal pages, and fill-in-the-blank journal pages.
With so much variety, you can use these posters in so many ways in your classroom.
Display on walls or bulletin board.
During mini-lessons
Journal activities
With technology
and more!
Just click HERE or click the photo above to find out more. Have a blessed day!
For more on reading and effective vocabulary strategies, check out my blog post HERE.