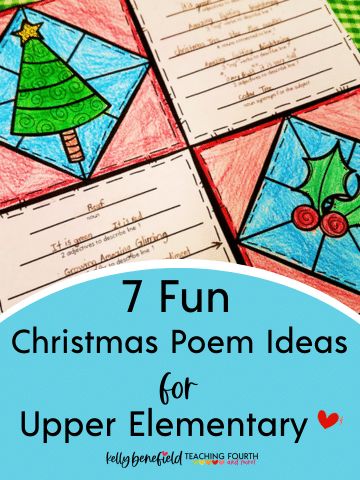 As the holiday season approaches, why not infuse some festive cheer into your classroom with these seven fun Christmas poem ideas for upper elementary? Poetry does not have to be saved and only taught in the spring. Christmas poetry writing is a wonderful opportunity to embrace creativity as well as the spirit of the season.
From rhyming poetry to haiku, December is a great time to use poetry writing in your classroom to inspire and motivate your students. Embrace the magic of poetry this December and discover poetry writing that you and your students are sure to love.
Santa's Diary Poetry Journal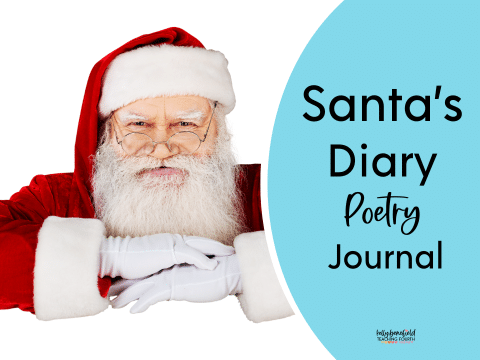 Encourage students to step into Santa's shoes and write 3-5 diary entries from Santa's perspective. As a twist, each entry should be a different type of poem. Poems may include haiku, free-verse, couplets, cinquain, etc. You may want to provide students with a template for poems such as haiku and cinquain.
Begin by engaging students in a brief discussion of Santa's characteristics and personality along with Santa's duties leading up to Christmas Eve. Discuss how Santa may feel in the days leading up to Christmas as well as challenges that he could possibly face.
Students should then write the poetry journal entries.
Reindeer Rhymes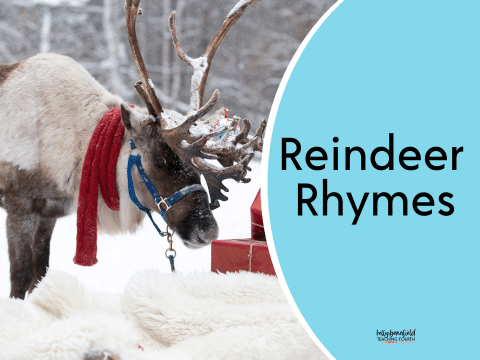 Assign each student one Santa's reindeer, or let students draw reindeer names from a hat (a Santa hat of course!) Each student will write an acrostic reindeer poem using the name of the chosen reindeer. After writing poems, students may illustrate and share with the class or in small groups.
Christmas 5 Senses Poem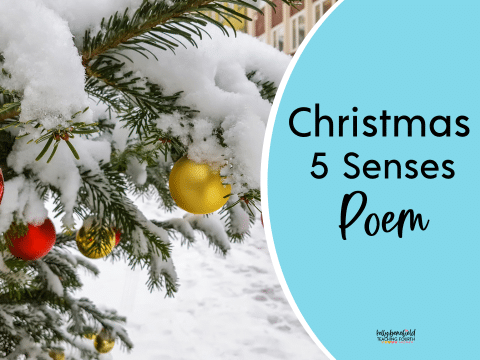 Challenge students to write a poem that captures the essence of Christmas using all 5 senses. What does the holiday taste, smell, sound, look, and feel like? Students may use stems such as "Christmas looks like…", "Christmas tastes like…", "Christmas smells like…", "Christmas sounds like…", etc. Encourage students to use rich language as well as figurative language.
Holiday Haikus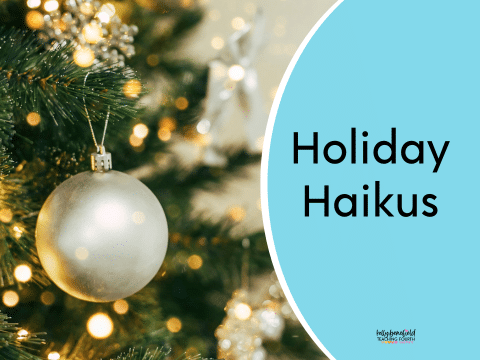 Introduce the beauty of haikus with a holiday twist. Challenge your students to write a holiday-themed poem using these 3 line poems with a 5-7-5 syllable structure. Students may choose from a variety of holiday topics: reindeer, gifts, Santa, sleigh, sleigh bells, family, and more.
Write Acrostic Poems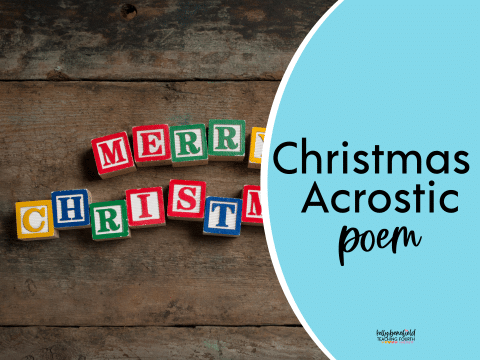 Let students choose a holiday-related word such as "HOLLY" or "GIFT" to be the focus of an acrostic poem. Write the chosen word vertically with one letter on each line. For each line create a phrase or sentence starting with that letter that describes or relates to the poem topic word.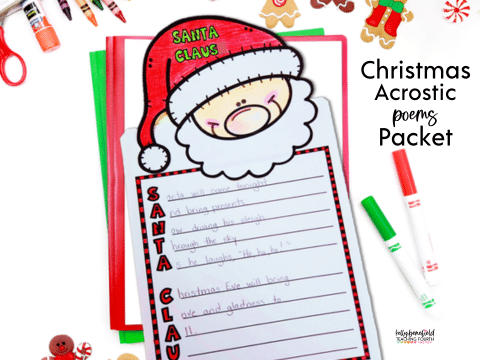 For other acrostic Christmas poem ideas for upper elementary, check out my Christmas Acrostic Poems Packet. This fun poems resource contains six acrostic poems for your students to write. Students can choose a topic from Santa Claus, Gift, Merry Christmas, Stocking, Candy Cane, or Elves. Printables are included for each poem, along with a topper for students to color, cut out, and glue at the top.
The finished poems are perfect for displaying in your classroom or hallway.
Christmas Color Palette Poems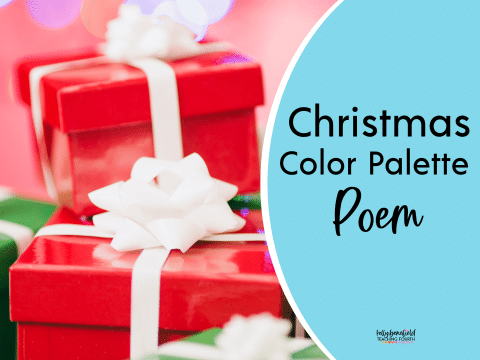 Have students explore the colors of Christmas through poetry. Discuss the emotions that red and green evoke and how they contribute to the holiday atmosphere. For each color, students will write 2 to 3 lines describing the aspect of Christmas associated with that color, feelings and emotions that are evoked through that color, and holiday items of that color. Encourage students to use vivid language and sensory details.
Christmas Poetry Quilt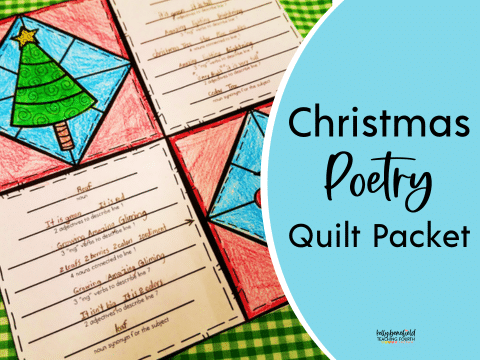 Discover the joy of poetic expression this December with this Christmas Poetry Quilt Packet. Perfect for any December day, these holiday-themed writing pages will be an engaging activity that your students are sure to enjoy. Once complete, the finished quilt pieces may be hung to brighten up your hallway or classroom bulletin board.
20 different quilt pages are included in this packet along with formulas for each as well as example poems. This resource includes a collection of 20 unique quilt pages, each accompanied by easy-to-follow formulas and example poems. Filled with haiku, acrostic, cinquain, tanka, couplet poems, and more!
To get your Christmas Poetry Quilt Packet, simply click here or click the image above. This resource is also a great way to continue learning throughout the hectic season before winter break.
Try One of These Christmas Poem Ideas for Upper Elementary This December
This December, try adding some poetry to your writing routine. Your students are sure to enjoy some of these fun Christmas poem ideas for upper elementary.
Be sure to check out my blog post on Winter Poetry Ideas.
Happy Writing!