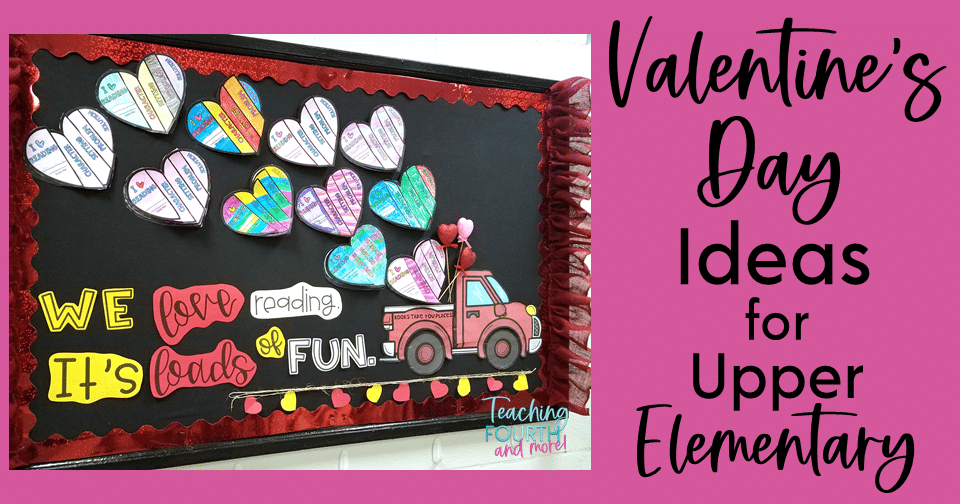 Valentine's Day can be a lot of fun, even for upper elementary students. I know that my fourth graders love exchanging cards and candy. Surprisingly, this day can be one of the most exciting days for students during the year. To help keep students focused, here are a few fun Valentine's Day ideas for upper elementary that your students will enjoy on Valentine's Day or anytime during February that will also keep them focused and learning. Find fun and simple ideas, activities, and a great bulletin board idea below.
5 Fun Valentine's Day Ideas for Upper Elementary
Valentine Cities in U.S.
Chocolate Candy Descriptive Writing Activity
I have used this writing activity in my class for several years, and, unfortunately, I am uncertain where I originally found this idea. It is great to use around Valentine's Day. Give each child a Chocolate foil-wrapped teardrop candy (you know the popular brand) and instruct the students to not touch and only look and to imagine that he/she has never seen this object before. Students will then "jot notes." On a piece of paper jot details, words, or phrases to describe how this object looks: ex. size, shape, color, etc.
Next, have the students pick up the object and feel, but do not open. Now write descriptive words and phrases that would explain how this object feels.
Then have students to listen closely as they open up the object. Write words and phrases to explain and describe the sound that is made.
Finally, it is time to taste the object and write how this object not only tastes, but how it feels in their mouths.
On another piece of paper, have students use their jot notes to complete a paragraph or essay to describe this object. Once finished, let students share their descriptive essays. For a fun twist, give students a variety of flavors of this candy (almond, cookies and cream, caramel, etc.). After sharing the essays, students could guess which flavor of this chocolate candy was being described.
Other Language Arts Activities
I have always been amazed at how excited students become on Valentine's Day. Students love giving cards on this fun day. Keeping students focused, however, can be somewhat problematic. One way I try to squeeze in some curriculum on this crazy-fun day is to use printables from my February No Prep Grammar Packet. Students love these fun pages, and I love how students are still learning. Students review grammar/language arts skills such as homophones, plural nouns, suffixes, commas, and much more while completing fun puzzle pages, coloring pages, etc. This is a great packet to settle students back down after a busy morning of passing out cards and eating Valentine snacks.
February Headers for Google Classroom
Heart Reading Response Flipbook
Have a Blessed Day!