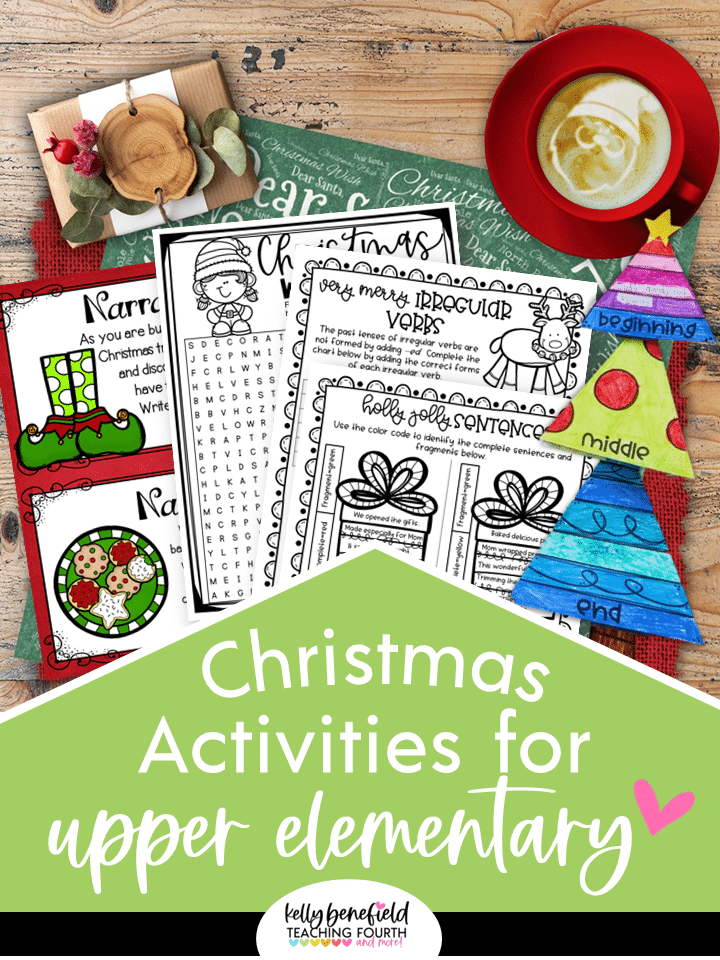 December is such an exciting time of the year for students, and keeping them focused can be a challenge. Find fun Christmas activities for your upper elementary classroom that will keep your students learning and engaged!
Ideas for Christmas Activities for Upper Elementary
December Picture Books
Picture books are always a great way to tie in the holidays. Here are a few of my favorite Christmas and holiday books.
Santa's Snow Cat is a beautifully illustrated picture book that your students will love! In Santa's Snow Cat, Santa's beautiful white cat gets lost in New York City on Christmas Eve. Will Santa ever find her? This is also a great book for inferencing if you want to tie in a lesson. The city is never named, but there are several clues throughout the book.
This next book challenges the thought that all Christmas books are jolly and happy. Winter's Gift is probably one of my favorite Christmas picture books.
In this story, a lonely older man who is mourning the loss of his wife would prefer to forget Christmas and the painful memories that it brings. The story takes a turn when a surprise visitor arrives at the farm bringing with it a gift of hope. This story helps shed light on how difficult holidays can be for some people. It shares the theme of never give up hope. Both symbolism and theme can be discussed with this read aloud.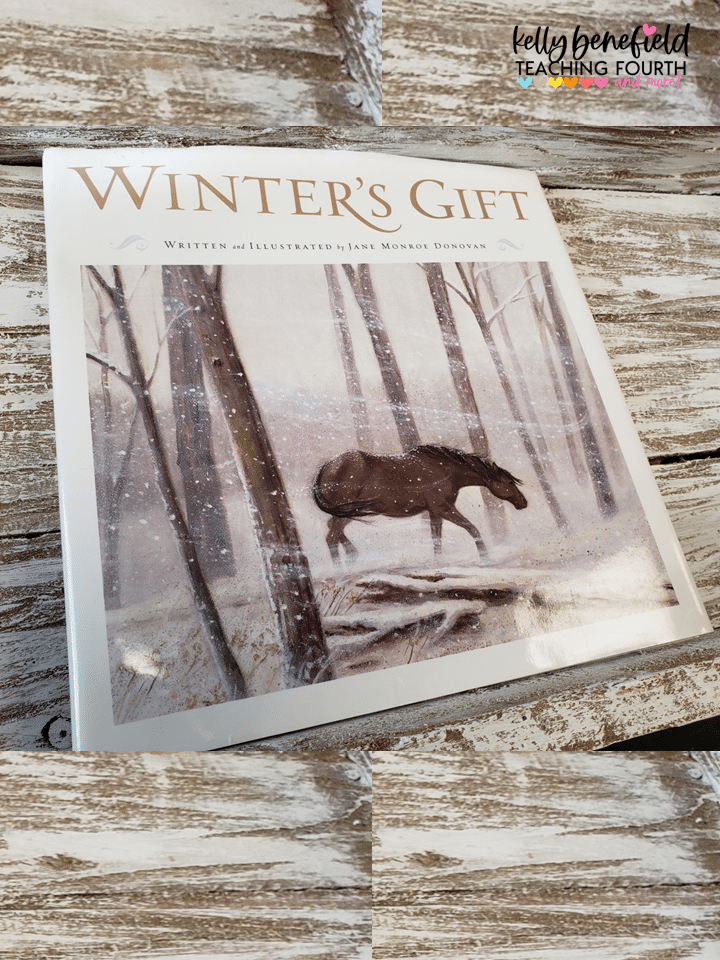 One of my all-time favorite children's authors is Patricia Polacco. While she has several Christmas themed picture books, Christmas Tapestry is one of my favorites to share with my students. Like many of her books, this one is based on a true story.
Jonathan's dad is a preacher, and after a blizzard Jonathan is disappointed when the blizzard causes damage to the church where his father is pastor. The snow ruins any plans of renovating the run-down church in time for Christmas Eve.
Jonathan and his father find an inexpensive tapestry to cover the damaged area in the church. When an older Jewish lady visits the church and recognizes the tapestry as one that she had many years earlier, a series of events lead to an amazing miracle. You have to read this one to find out what happens! I love that it is based on a true story!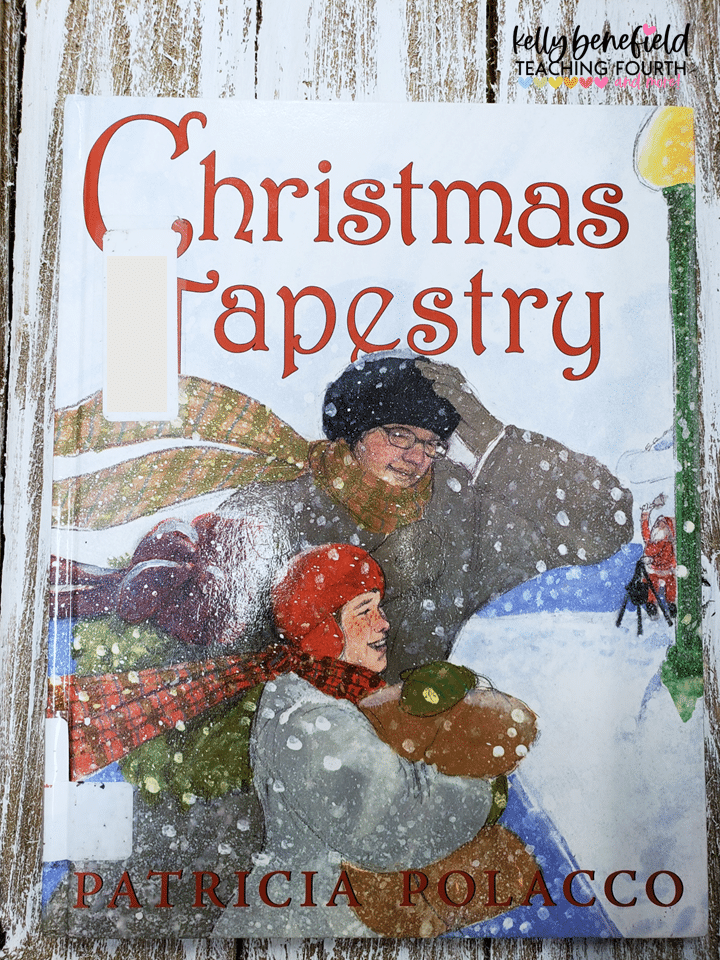 Grammar in December
Practicing and learning grammar skills is probably the last thing on your students' minds in December. Help your students practice these needed skills in a way that is fun and engaging! My December Grammar Packet is perfect for your students to practice nouns, pronouns, adjectives, verbs, and more. The great part is that your students will love the fun coloring pages, riddles, puzzle pages, and more!
December Bulletin Board and Writing Activity
Everyone on your hallway will love this amazing bulletin board idea! Get your students writing about their reading with these Christmas tree Flipbooks. Then create a bulletin board similar to the one below for displaying your students' work. These flipbooks are a fun and creative way for your students to tell about the characters, setting, and plot of fiction books or to share important details from nonfiction books that they have read.
Poetry in December
Keep your students writing with this fun Christmas Poetry Quilt packet. Ten different quilt pages are included for students to write a variety of types of poems: haiku, tanka, acrostic, diamante, sense poems, and more. Once poems are written, students may color and cut out the quilt pieces for a colorful and bright wall or bulletin board display.
Wishing you all the best, and hoping that some of these Christmas activities for upper elementary might make your teaching days a little bit easier.
For easy winter bulletin board ideas, check out my blog post HERE.
Have a blessed December!