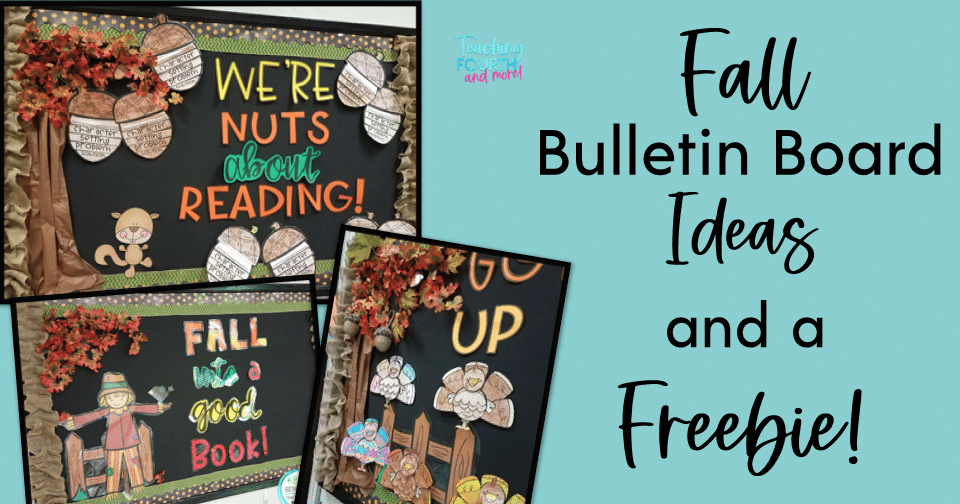 3 Simple Fall Bulletin Board Ideas
I absolutely love fall! Fall leaves, fall colors, cooler weather, and fall bulletin boards! Pretty fall bulletin boards can definitely make your classroom stand out, but I know that teachers do not have a ton of extra time for creating new bulletin boards. These student-created fall bulletin board ideas are the answer.
Your students will help you decorate by creating these fun and adorable flipbooks to display on your boards or in your hallways. Not only are the flipbooks fun and cute, but they are an excellent way for your students to write about their reading. Display the flipbooks alone, with the included letters, or add extra details to make these boards as simple or as detailed as you like.
The first fall bulletin board idea is my Acorn Reading Response Bulletin Board. This adorable board comes with flipbook pieces to print and copy for your students. Students complete the information about a favorite book, a literature circle book, or a classroom read. Pint the letters included and hang for a visually pleasing bulletin board display. I have included a photo with ideas for little "extras" that you may wish to include on your board. You may decide to create a tree from brown bulletin board paper and purchased dollar store fall leaves. Borders and burlap ribbon can also be added to finish out your display. Your students will love seeing their work displayed. Find this in my TpT store.
If you are looking for a decorating idea for Thanksgiving, then let your students create these turkey flipbooks. Two sizes of flipbooks are included in this packet. Hang with the letters that are included in this set for a beautiful November display.
Have a blessed fall!