Teaching parts of speech is fun when you incorporate these parts of speech coloring pages into your upper elementary grammar. If you have ever assigned parts of speech practice only to be met with sighs and groans, then it is time to mix up your lessons and incorporate these fun parts of speech coloring pages!
Not only are these Parts of Speech Coloring Quilt Pages fun, but they also have other benefits as well!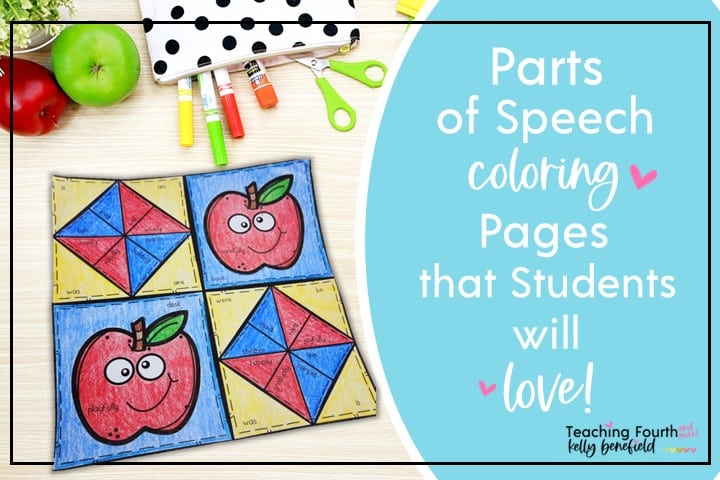 Parts of Speech Coloring Pages Benefits
Engaging…First of all, these parts of speech pages are engaging. Often grammar practice can be boring and tedious. These grammar coloring pages can add some fun to your lessons. When students are tasked to find 20 nouns in a paragraph, moans may fill your classroom! But when students are given parts of speech coloring pages and asked to locate and color the parts of speech, students become highly engaged.
Magic is created by simply taking out and using crayons in assignments!
Self-checking… These pages are easy to use. Students can not only complete them independently, but they can also check them independently using the answer key. This makes them perfect for independent practice, centers, substitutes, and more!
Stress relieving… Walk into any book store and you will find adult coloring books. Why? Coloring relaxes the brain and improves focus. It can improve brain function. Coloring can also reduce anxiety and stress. So, providing your students with an activity like Parts of Speech Coloring can help your students in so many ways. After a stressful or busy activity, an assignment that involves coloring can provide needed stress relief for many of your students and provide them with an opportunity to refocus.
No-Prep… These pages are little to no-prep for you! Need I say more? We all can use easier prep activities and lessons!
Easily incorporate holidays… So many times we would like to squeeze in a seasonal or holiday activity into our classroom, but time makes it so difficult! Parts of Speech Coloring Pages help you to be able to provide your students with a fun seasonal activity while still learning. Win! Win!
Make great displays… Once completed, these quilts look great hung together on a bulletin board or simply on a wall. Easily create an eye-catching seasonal or holiday display that your students will love! Great to complete and display before classroom visitations, parent nights, or parent-teacher conferences!
Parts of Speech Coloring Pages That Students Love
Your students will be begging for more Color by Code Pages. Grab the bundle or get individual packets like the ones below!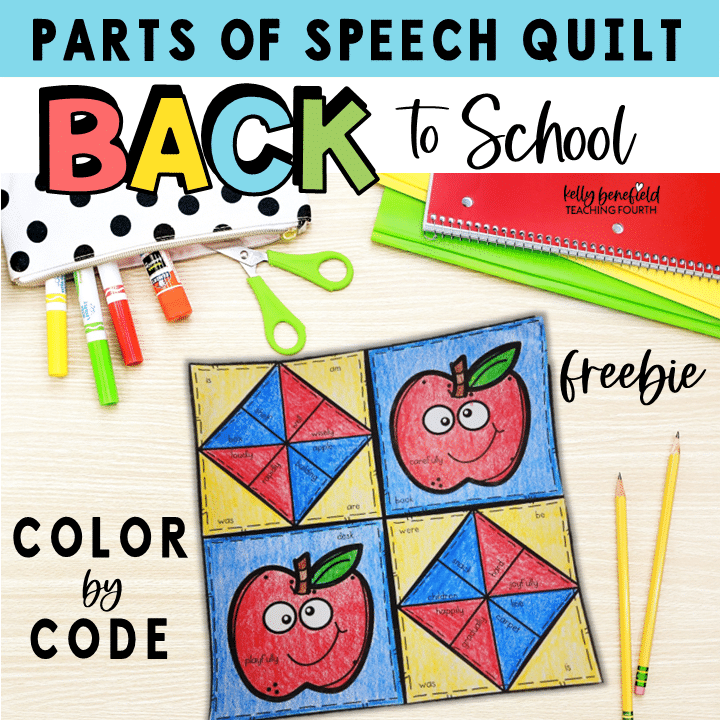 November Parts of Speech Quilt
December Parts of Speech Quilt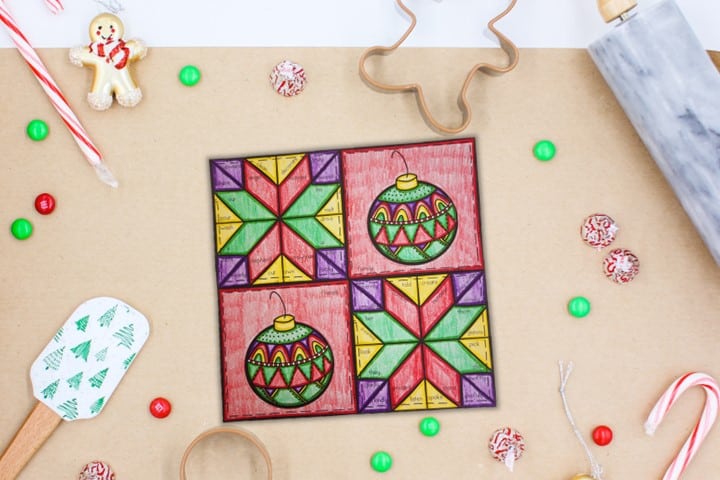 These fun parts of speech coloring pages include grammar practice for nouns, verbs, adjectives, adverbs, pronouns, prepositions, interjections, conjunctions, singular nouns, plural nouns, action verbs, linking verbs, subordinating conjunctions, and more!
Also find packets for:
Once complete, don't forget to display on a wall or bulletin board for an eye-catching display that your students and visitors will love!
For even more great tips on teaching grammar, check out my post 3 Great Tips for Teaching Grammar in Elementary.
Happy Teaching Fourth and More!
Kelly