How to improve reading comprehension? Every reading teacher asks this question, and unfortunately, there is no simple answer. Helping our upper elementary students improve reading comprehension is every reading teacher's focus the entire school year.
How to Improve Reading Comprehension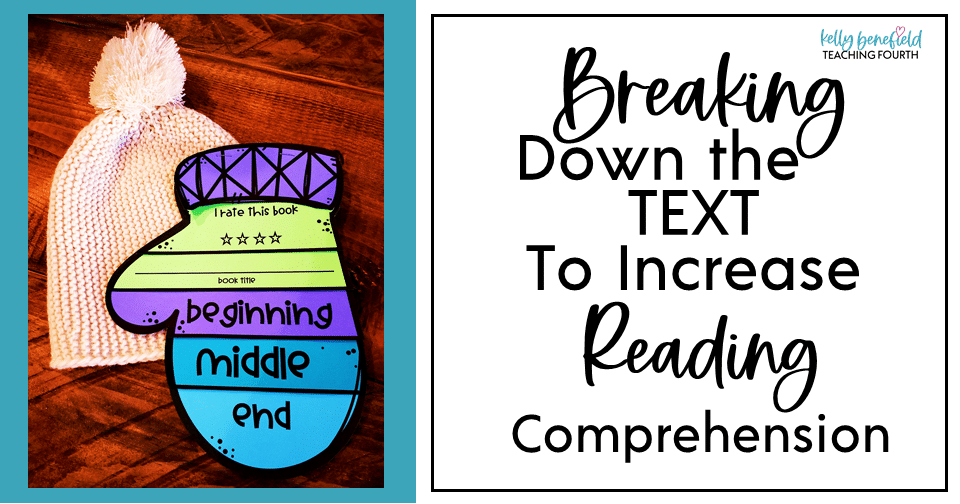 Helping students to comprehend what they read is always at the forefront of the reading teacher's mind. Explicitly teaching reading strategies and skills, teacher modeling, collaborative use, and guided practice are all key components of good teaching practices, but what can teachers do once these steps have been taken?
How can teachers ensure that students have opportunities to independently use and practice reading strategies? How do we help them to have opportunities to comprehend reading material? Allowing students to break down a text can be an excellent way for students to demonstrate their understanding of the text and to improve comprehension.
What Is Breaking Down a Text?
Breaking down a text is part of reading closely. It simply involves looking closely at the text to identify important aspects and points in the text. We want our students to develop a deep understanding of a text. Reading closely involves rereading the text, but we want to give students direction and focus on their rereadings to help them better understand and comprehend.
Depending on the type of book or text, there are several ways that this can be accomplished. We can help students determine what the text says explicitly by giving students focus and direction. Here are 4 ways students can break down the text in order to better comprehend what they are reading.
Beginning, Middle, End
One of the simplest and easiest ways to get students to read closely and break down the text is to use the "Beginning, Middle, End" strategy. Helping students to break down the text and identify the components of beginning, middle, and end will help students learn to retell the events of the story in the order in which they occurred. Identifying beginning, middle, and end is essentially the sequence of a story.
Sequencing is an important reading skill, especially for narrative texts. Breaking the parts of the story down into 3 components allows students to chunk smaller portions of the text and to better comprehend and remember what they are reading.
Focus On Story Elements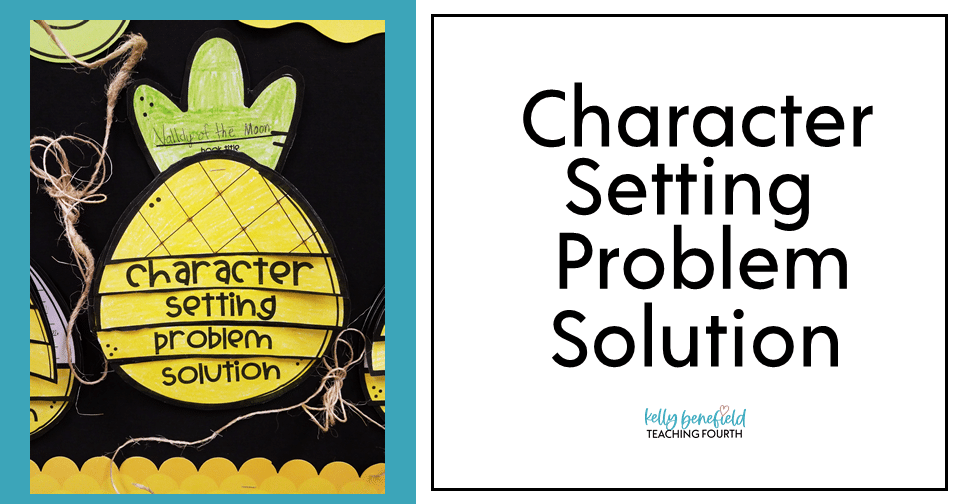 Another way that students can break down a text to improve comprehension is to focus on story elements. The basic story elements include character, setting (when and where a story takes place), and plot. The plot is what happens in the story and often includes a problem in which the character is trying to solve and the resolution, or how the problem is solved.
Helping students identify these story elements can deepen their understanding and comprehension when they read. This can be done through modeling, read-alouds, discussions, anchor charts, and more. All of which should be done first before students are expected to be able to identify these elements on their own.
More Story Elements
Once students grasp the basic story elements, it is time to move on to more advanced story elements. Theme is a little more abstract than the basic story elements. Theme is the moral or message in the story.
Point of view is another element that is for your advanced readers. When looking at point of view, students must ask themselves, "Who is telling the story?" "What are the clues to the point of view?" Is this first-person or third-person point of view? (Second person is very rare in children's lit.) Students can even look at the character's point of view which deals with the thoughts and feelings of the character related to a topic or event in the story. They can even compare this to their own point of view.
How to Break Down Nonfiction
Breaking down nonfiction to improve comprehension is slightly different than breaking down fiction texts. Because nonfiction is often filled with facts and information, it is important that students can identify what is most important in the text. This can be done by focusing on important facts and helping students to summarize the text.
Once again, modeling, anchor chart, and class discussions are all very important before sending students out to do this on their own. Summarizing can be done with a 20 word or 10 word gist (depending on the length of the text). With a 20 word gist, students summarize the text in 20 word or less. By limiting their number of words, this requires students to focus on the most important parts of the text.
One of the simplest ways to break down and comprehend a nonfiction text is to have students look for important facts in the text. Once again, the number of facts can be limited to ensure that students are identifying the most important.
Finding a tool to help students break down a text can help students enhance their understanding of what they are reading. Using a resource that not only helps students break down the text, but is also fun is what I call a win-win!
Winter Mittens Flipbooks not only are fun and motivating for students but they are designed to help students break down the text (both fiction and nonfiction) in order for them to dig into comprehending. These flipbooks are highly engaging for students and are a very effective way for students to think about and write about what they have read. Use these flipbooks in a variety of ways in your classroom.
Use these fun flipbooks with independent reading, literature circles, classroom novels, homework, book reports, and more. Best of all, your students will love them!  Just click the image above for this fun reading response resource!
What if it is not winter months and you are not looking for a mitten resource? No problem! Click the image above for my seasonal reading response flipbooks bundle. You will find flipbooks for every season. Each flipbook packet also comes with letters and ideas to create an eye-catching bulletin board display that everyone will love!
Happy reading and have a blessed day!