Decorating our classroom, to me, is something that I enjoy each year. I like making a room inviting and colorful for my students. Already this year, I have had students comment on our classroom decorations. My goal this year was to keep it simple by using the same color scheme as last year, but I wanted to change things up slightly. By doing this, I was able to save time and money which to me is a win-win! I am very pleased with the outcome, and I hope you enjoy this peek into my classroom.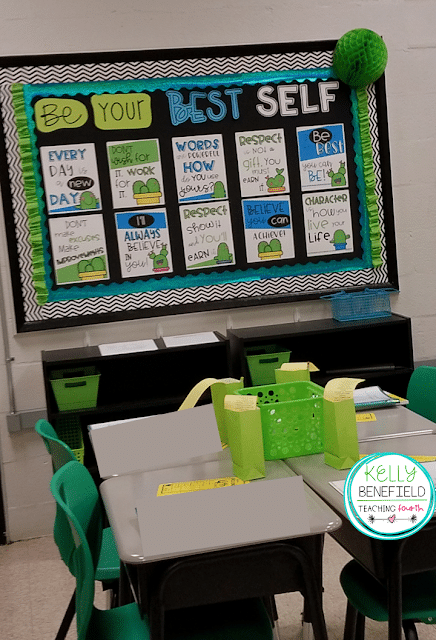 Cactus themed motivational bulletin board.
I love how my motivational board turned out! This set of motivational posters are available in my TpT! Find them here.
This is my reading nook and classroom library. Above this nook is my focus board where I will post the reading skill and focus strategy for each week.