In my last post I shared a list of picture books that are perfect for teaching cause and effect. Today, I want to share with you the books that I chose to use with my class. I used Spiders by Seymour Simon to model locating cause and effect in the text.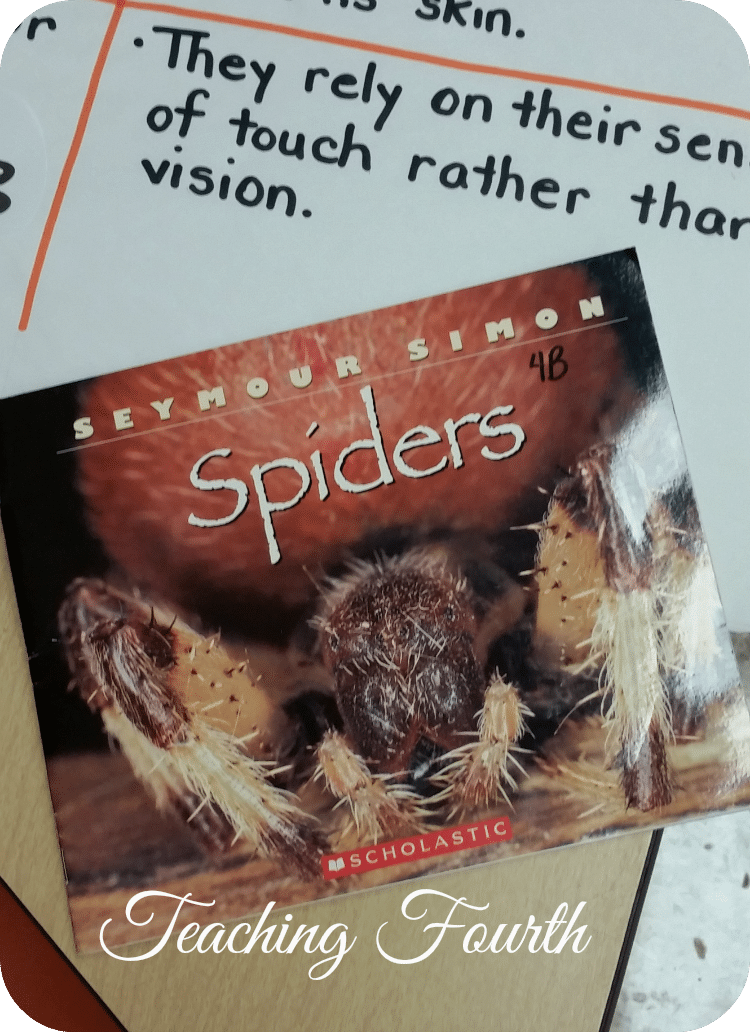 This is a perfect nonfiction book to find several excellent examples of cause and effect situations. As we discussed the cause and effect situations from this nonfiction text, I wrote them on this anchor chart that I created.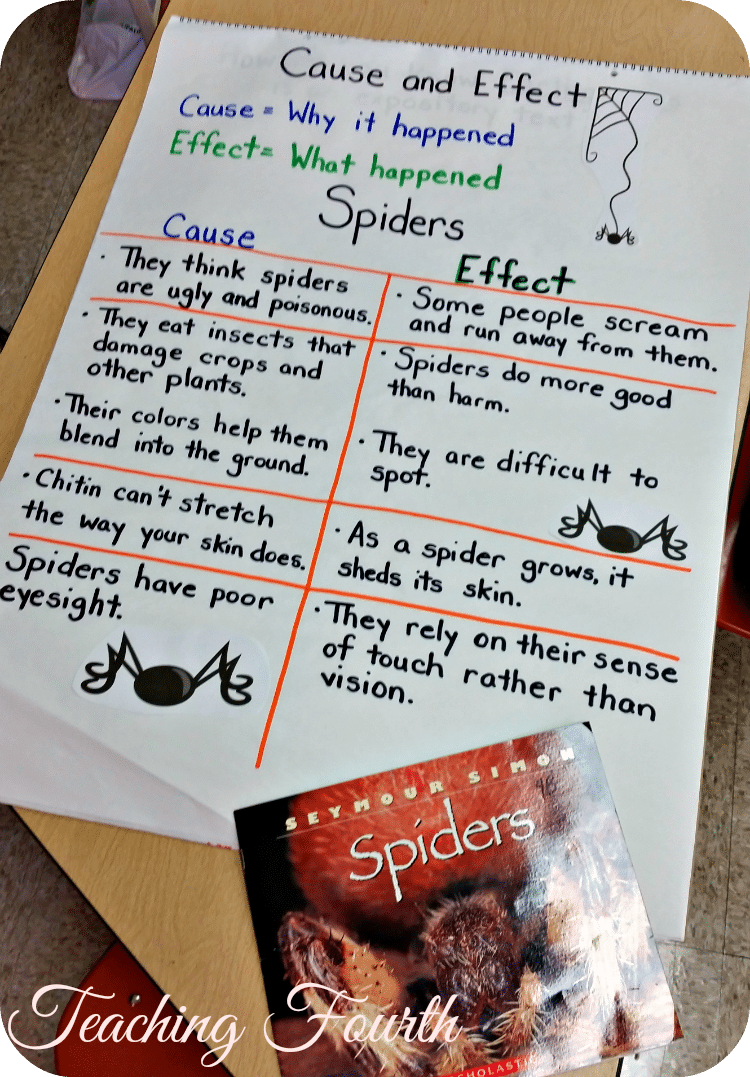 For another activity to help scaffold the instruction, I chose Dav Pilkey's book Dog Breath. This is such a fun and funny book that students just love! I am a sucker for authors who are also illustrators, and Dav Pilkey's illustrations help tell this hilarious story and add even more humor to the book.
As I read this book, students listened for and jotted down cause and effect situations. I stopped every few pages to discuss with the whole group or have students discuss the cause and effect situations that they found with their partners. Once the book was complete, I gave students a copy of this graphic organizer to complete. They simply used the notes that they had taken as I read the book.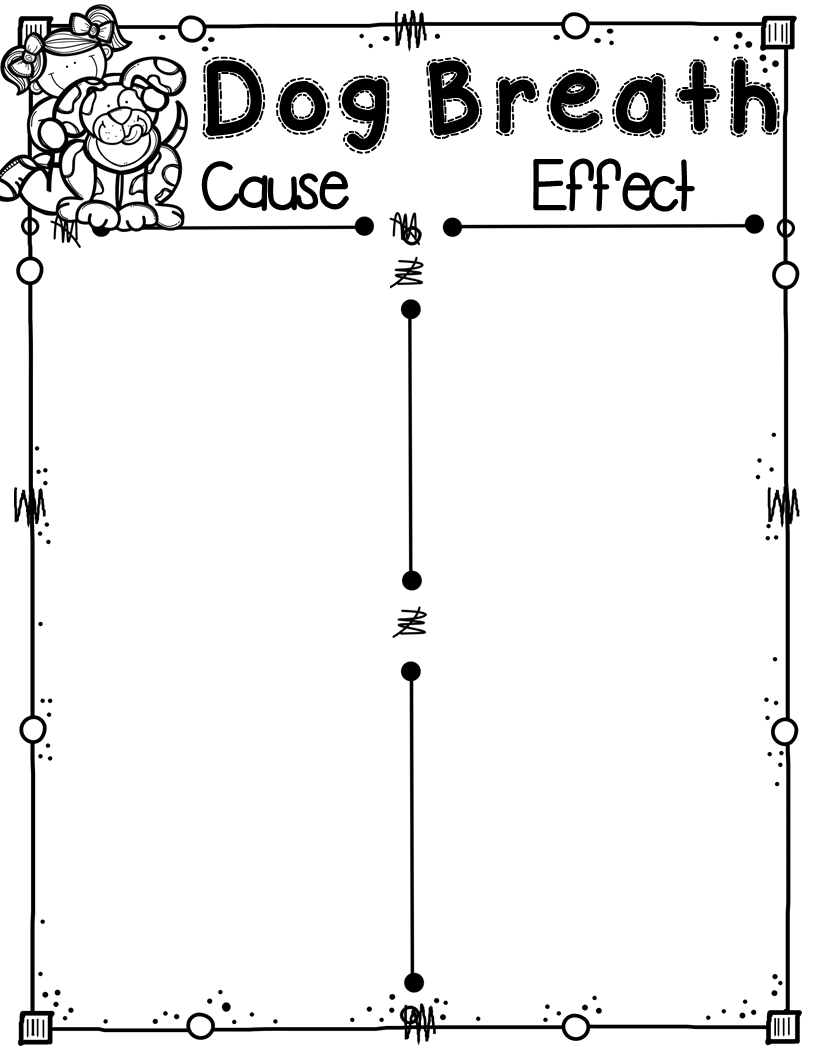 I then instructed the students to write the cause and effect situations into a paragraph. I also drew by hand my own version of Haley, the dog, for the students to color. They mounted all of this on a bright yellow piece of construction paper which made this cute and colorful display for our hallway.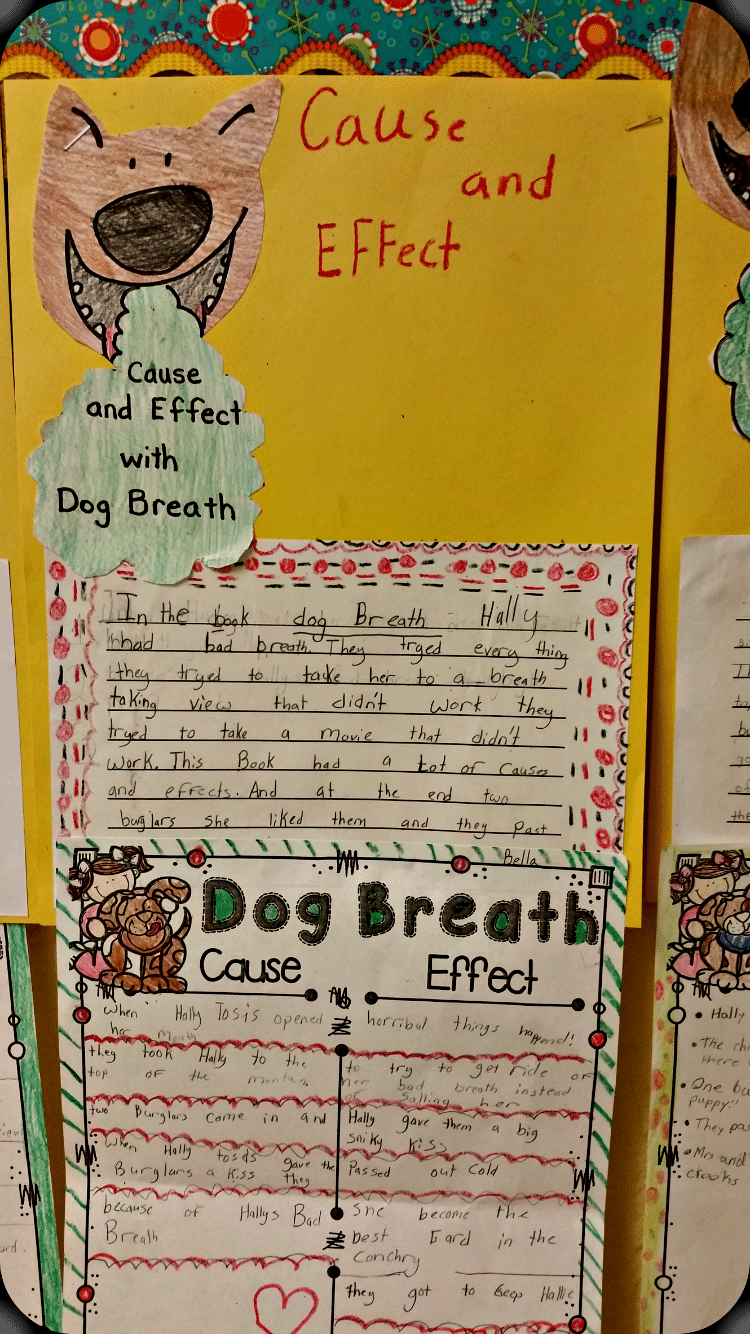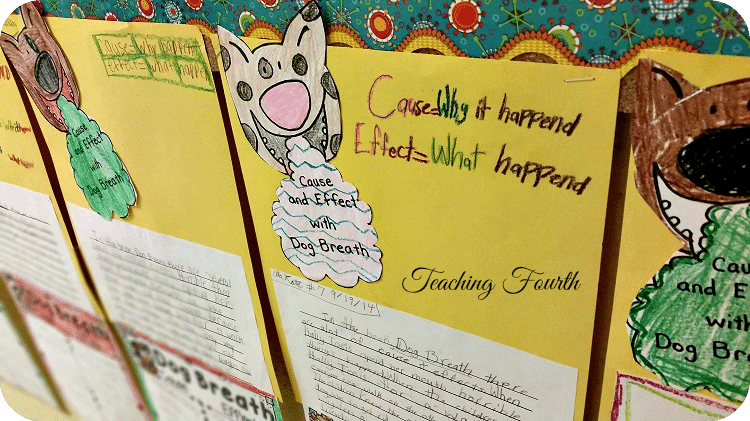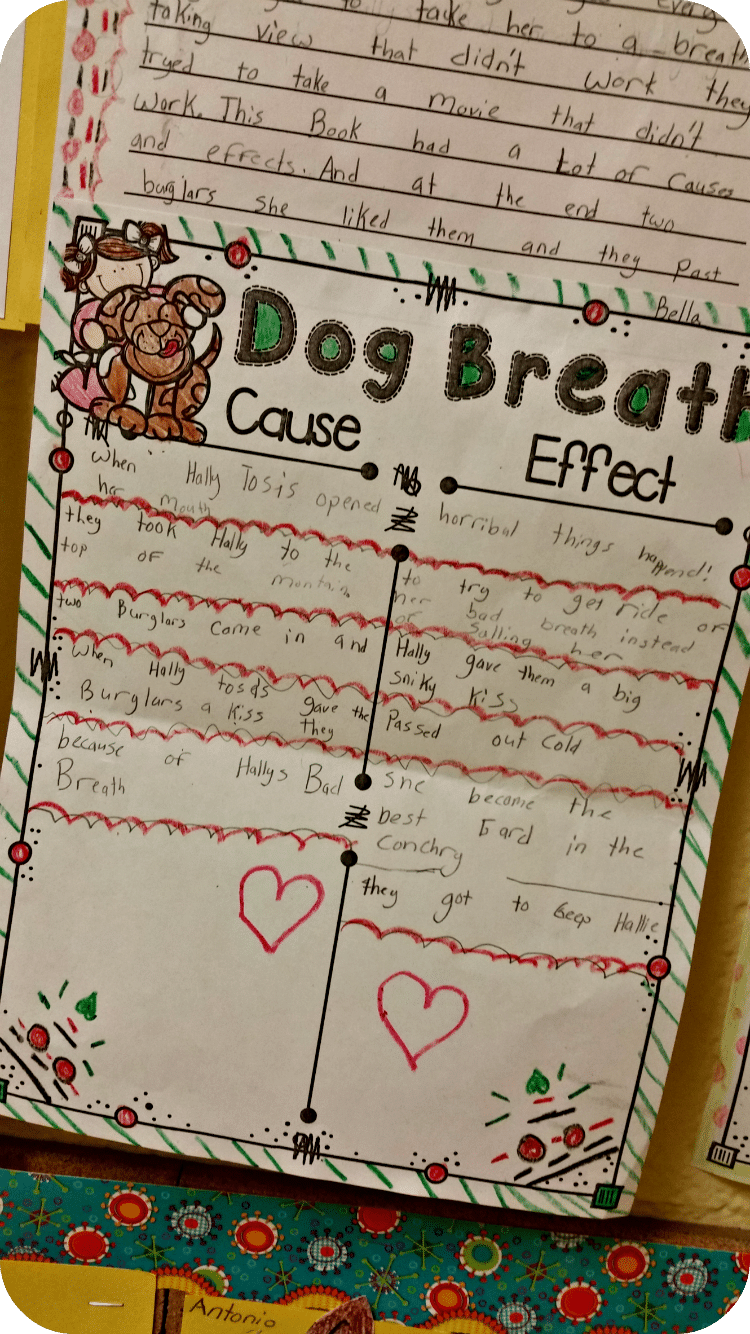 If you would like your own copy of the graphic organizer for FREE, simply click
here
!